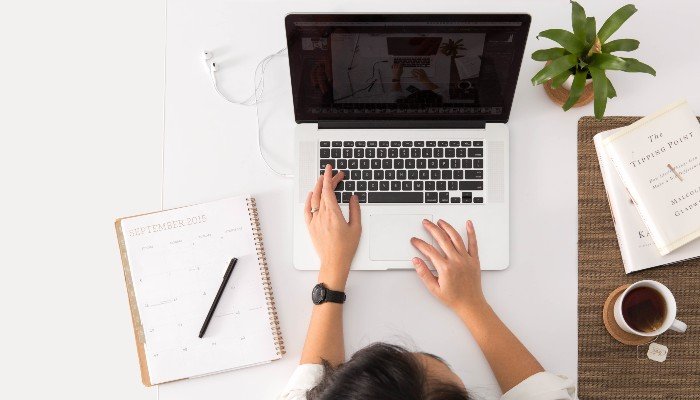 Category:
Therapy at a time, place and space that suits you
I'd like to share with you how to feel at ease with online counselling. More and more of us are working from home and it's estimated that 50% of us are now working this way.
While there are lots of benefits to this new way of working, there are also downsides and for many it's brought its own problems and challenges to our lives. We are now having to find less conventional ways to have our needs met.
The good news is that online counselling is providing this.
As a technophobe myself, I really understand some of the reasons why you might not choose this form of therapy.
So, what's holding you back?
Perhaps you don't feel 'techie' enough and installing or downloading apps all seems too much of a hassle.
Maybe you feel your situation is too complex to discuss over the internet.
Or you feel you won't be able to read the body language or non-verbal cues that you pick up in a face-to-face meeting.
Maybe there's a fear that it won't be confidential.
I'm writing this in the hopes that I can put some of these anxieties at ease by explaining the benefits and talk you through the process.
Who can benefit?
Parents and carers who may find it difficult to leave their home environment.
Those who are juggling different roles and can't take time out.
People who live in remote areas who have difficulty accessing local services.
Those who need to fit therapy into their lunch hour.
Those who live abroad.
Those who have mobility problems.
What are the benefits?
You can be private – some people don't like to be seen entering therapy clinics.
You are at home at a time that suits you.
Some find it easier to express their feelings on live chats or by phone.
Access to counselling can often be more immediate – you may not have to wait so long for an appointment.
You save time, which may be an issue for you.
It's cheaper – no need to pay for parking or travel costs.
You don't have to stress over finding parking spaces or sit in traffic jams.
It offers flexibility, as you can choose which technology you use – video or just audio.
Some say they find it easier to express their feelings at a distance.
How does it work?
You need access to a smartphone, iPad, laptop or desktop computer.
You'll need to download and install a free app such as Zoom (this is the most popular platform at the moment). As your counsellor, I'd be more than happy to talk you through this if it sounds daunting. It literally takes seconds to download.
I'll call you 5 minutes before our arranged time and allow you to get comfortable in a private space where you won't be interrupted.
You can choose whether to use video or audio, this button is easy to find on the screen.
You can be reassured that our sessions are completely safe and are encrypted from start to finish, which means no unauthorised person can access or eavesdrop the conversation.
It really is so much easier than it sounds, so please don't let this stop you using this method as a means of getting therapy.
I hope I've helped you to feel more at ease about online therapy and if you need help at the moment, you don't have to be alone. I would love to hear from you.
Contact me now for a free 20 minute chat: